This is equal parts cute, cool, and awesome.
The latest game from Valve, Portal, involves a clever device that let's you create portals to travel from one place to another.
This awesome papercraft replicates the wonderful game. I love the simplicity (something I am a big fan of in general), the colours, the design - the lot.
Unlike most papercraft it's even something I could do myself.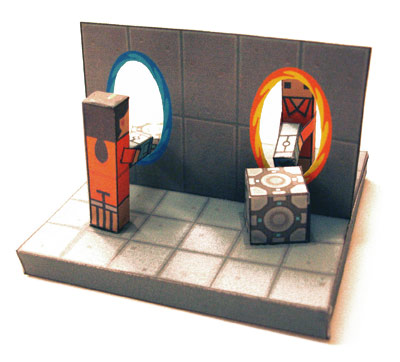 Check out the original Portal, papercraft post on Blogspot.
Share This...