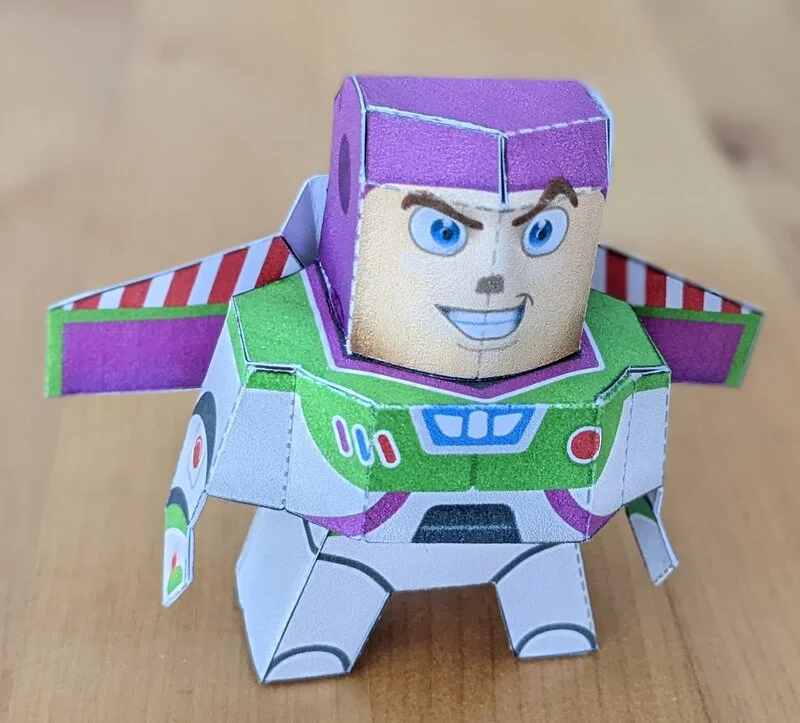 Inspired by the recent Lightyear film I thought I would try making a Buzz Lightyear paper toy.
I vividly remember seeing the Toy Story trailer at the cinema all the way back in 1995 (ish). I don't remember what the film was that the trailer was in front of. I came home after the film and was obsessed – I collected all sorts of Toy Story things – booklets, magazines, memorobilia – we didn't have the internet then so I had to find things where I could.
Now we have software like Blender that can create films like Toy Story, and I used it to help design this toy.
The Build