Studio Ghibli are a fantastic animation company and My Neighbour Totoro is one of the first cartoons of theirs I saw – so I thought I would make a little tribute with a paper toy Totoro of my own.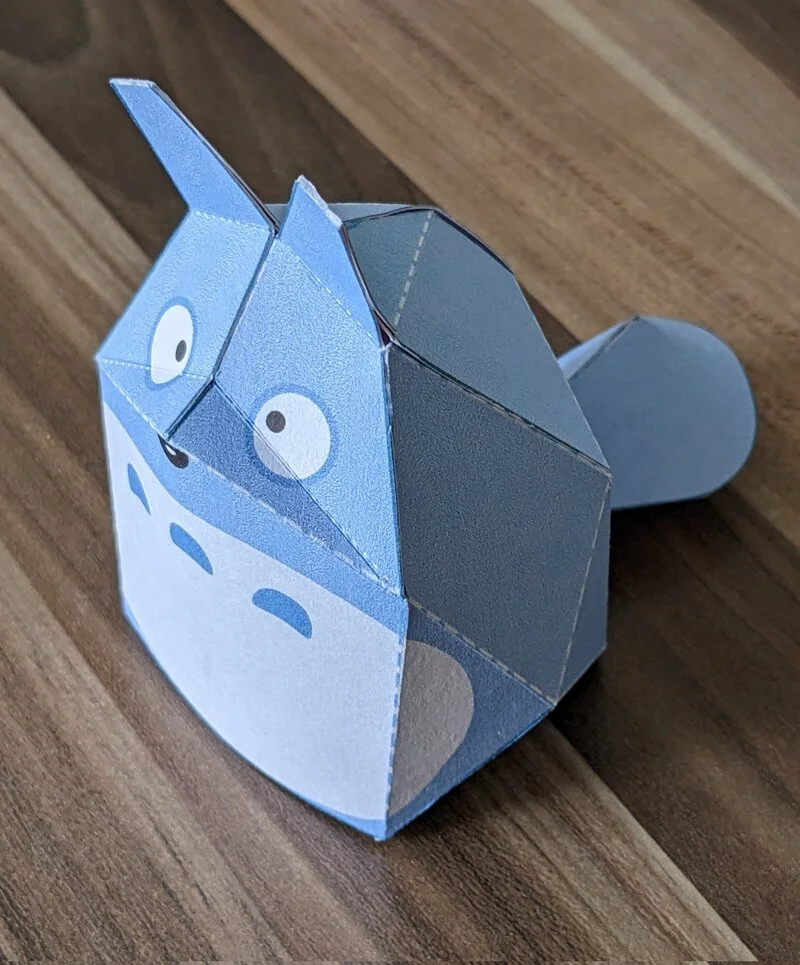 This is a Chu Totoro, which my son and I call Trevor. It's the middle Totoro, with the biggest being the grey one, and the smallest being white.
Process
The process was pretty quick this time. With my other models I've released it's taken 4 or 5 revisions before I've been happy, but this one only took one version before I got to the version you can download here. The changes I made between versions include tweaking the proportions to make it cuter (and match the reference more closely) and rounding the tail (as you can see in the photo below).