A few months after I met Jo, who is now my wife, she said that she thought I looked good with a beard. Since this meant I didn't have to shave, and since it got the thumbs up from my new girlfriend, I decided to start growing it. So I now have a beard.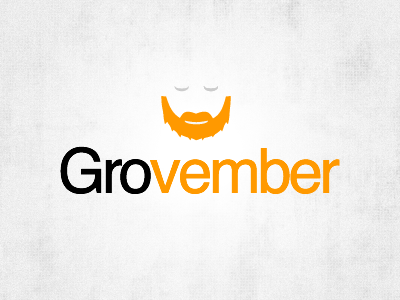 Every year, Miniclip, the company I work for join in with Movember. This is a charity event where men around the world shave off their beards and then grow their moustaches out. In return for this people sponsor them and all the money is given to Testicular Cancer research, a very worthwhile cause. I want to take part – but I don't want to shave off my beard. So, I donate some money – but I don't really help with the cause. I realise it's all for a good cause – and I'd like to raise some money – so this year I thought I would do something different. I'm starting my own event – Grovember.
Why Bowel Cancer UK?
There's a few reasons why I chose Bowel Cancer UK. First and foremost, my wifes grandfather has bowel cancer so I have seen the effects first hand and it's not nice.
Secondly, there's a lot of talk about breast cancer and testicular cancer and they are terrible things, but this means that bowel cancer doesn't get the exposure it needs.
Bowel cancer is the second most common cause of cancer death in the UK and around 16,000 people die each year; that's someone every 30 minutes. However, bowel cancer is very treatable, especially if diagnosed at an early stage, with a survival rate of more than 90% over five years. I will be raising money for Bowel Cancer UK, who are saving lives by raising awareness of bowel cancer, campaigning for best treatment and care and providing practical support and advice. If you have any concerns about bowel cancer, and want to know more, you can find out the symptoms on the Bowel Cancer UK website.
Grovember Rules
The rules for joining in with Grovember.
On the 1st of November you don't shave
For the rest of the month you don't shave
Normally I trim my beard once every couple of weeks. This stops me from looking like a beardy weirdy. For November my plan is that I am going to grow the beard, and take a photo every day which I will post on Twitter.
My personal goal is to look like a young version of Father Christmas – I doubt it's going to happen in a month but I might carry it on through Decembeard too.
Not very FAQ
Who's Grovember for?Since the Movember people are already raising money for Testicular Cancer – I thought I would raise some money for Bowel Cancer UK.
Who can join in with Grovember? Anyone! There's no shaving involved, so anybody who doesn't shave can be sponsored.
Where do I send my money? I set up a Just Giving page for all the sponsor money to be sent to: http://justgiving.com/grovember
Let me know what you think on Mastodon, or BlueSky (or Twitter X if you must).