In the last 7 months I have released 3 new WordPress Themes on Pro Theme Design and so I thought I would mention them here. The themes cover a variety of website types/ niches, and so are suitable for a range of different people.
If you're interested in any of these themes then you can give them a test run for yourself on the Pro Theme Design preview site.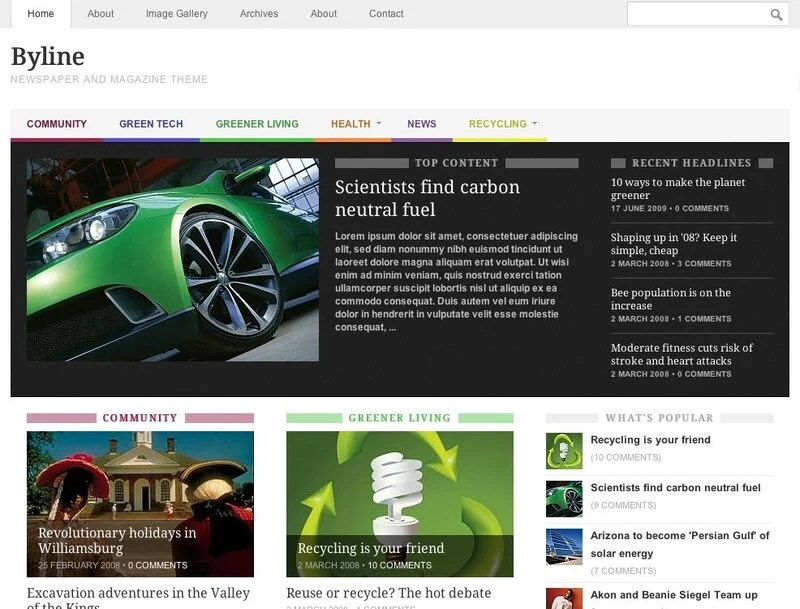 Byline is a magazine/ newspaper style theme. Its unique feature is the ability to customise the colours of the individual categories giving your website a modern look and giving each category it's own distinctive style.
The theme has a flexible homepage design that allows you to create and arrange things in almost any way you see fit. You can arrange your freshly coloured categories in any order, or you can insert widgets underneath the featured content area. In the future there will be plugins released that allow you to customise the layout even more.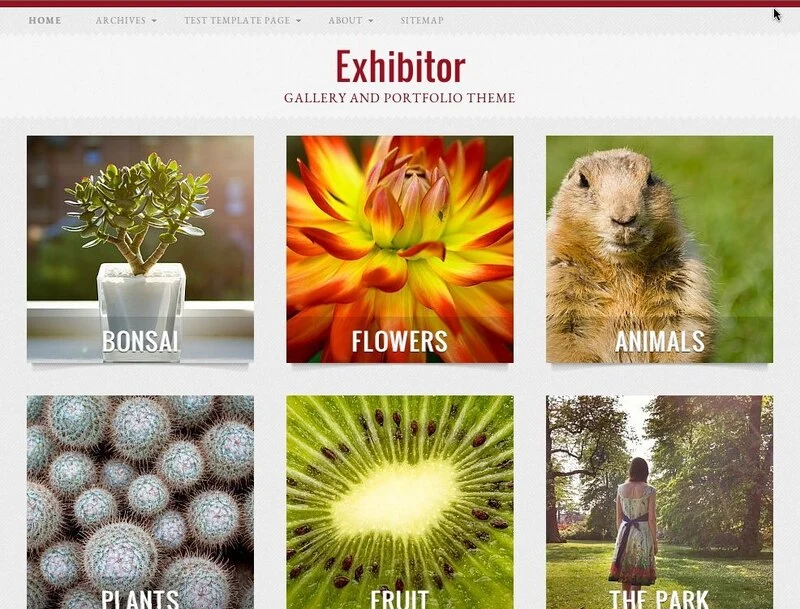 Exhibitor is a WordPress gallery and portfolio theme. I designed it because I have a friend who wanted to create an online portfolio for his partner to display her artwork online. As such the design was led by his requirements. What he asked for was a clean way to display pictures. On top of this I suggested adding a blog element so that users can talk about their latest projects, and exhibitions – this is an optional feature and can be ignored to keep the site focused on artwork.
Exhibitor is the first WordPress theme I have made that uses the new custom post types feature. Custom post types are used to display the Exhibits allowing the format and management for the different portfolio items to be separate.
A unique feature for Exhibitor is the colour scheme choices. A colour wheel in the theme admin allows you to pick the overall colour scheme, changing font and border colours from a single point with no technical know-how.
Meteora was designed as a WordPress portfolio theme – used to show off your best artwork, however it can equally well be used as a magazine theme with a huge featured content area and flexible homepage layout. The design is quite unique yet easy to use which makes Meteora ideal for people who want to do things a little differently.
Let me know what you think on Mastodon, or BlueSky (or Twitter X if you must).