Ever since the first betas of WordPress 2.5 I have been making my own version of the admin panel. I like a lot of what they have done but there were some very basic things missing in the design, and I could see a number of ways to improve it. Every now and then I will add something new to tweak it a little bit more and then last week Eric Meyer released his own version of the admin redesign which gave me a few more ideas for improvements.
Making the changes is easy, it's simply a wordpress plugin. I also don't touch (many) colours so any future changes to the WordPress core should go unaffected.
I'm not sure if this is something people would want to use or not so I thought I'd post some screenshots of what I have done so that I can get some feedback.
The dashboard (click for full size version)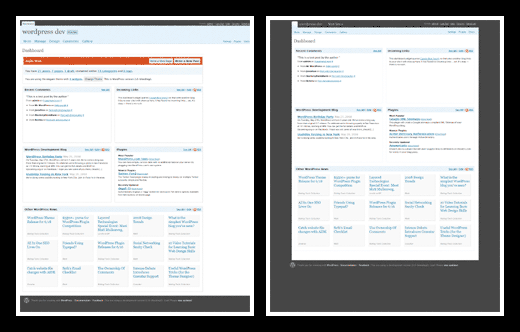 The Write post page (click for full size version)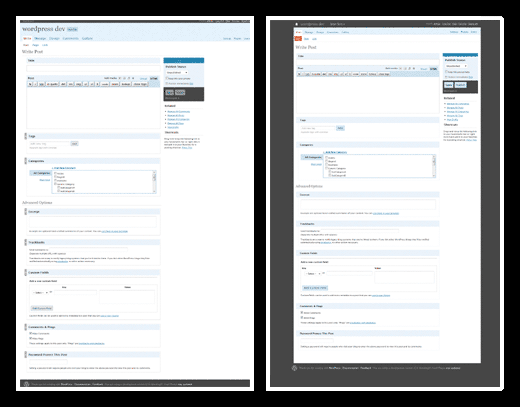 Features
Some of the key features include…
A more compact header
A centered fixed width layout
A clearer navigation structure, in particular in the sub menu
no rounded corners (they look crap in everything but Safari anyway)
… other minor things that are too small to mention
I'd really like to know what people like/ dislike about the design, and about WordPress design in general. Maybe I can improve it even more, and if there's enough interest I will consider turning it into an official plugin too.
Let me know what you think on Mastodon, or BlueSky (or Twitter X if you must).