2018 was a mixed bag for me. Initially I didn't feel like I did much in the last year; but now it's written down in front of me – perhaps I did more than I realised.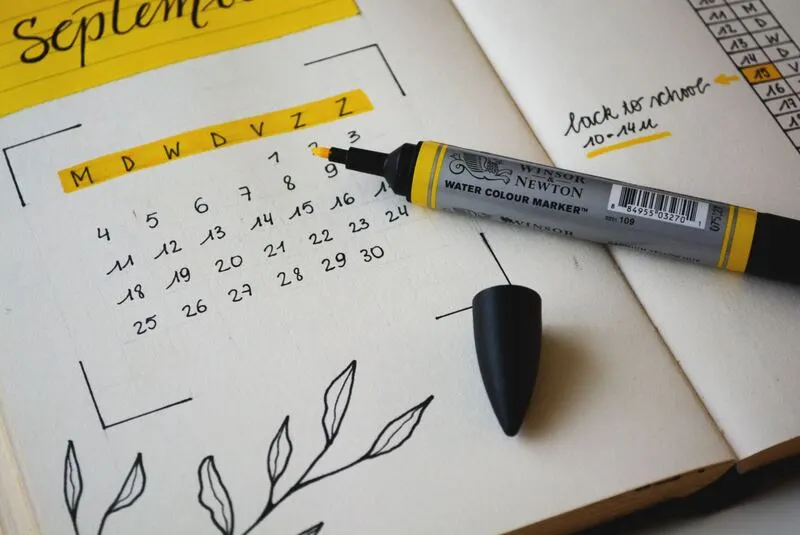 2018 in Review
Pro Theme Design
Selling premium WordPress themes is my main source of income. However in 2017 WordPress.com stopped accepting new themes from third party developers such as myself. This was largely due to Gutenberg and the fact that they wanted to rethink things because of the change in technology and theming needs. Because of this I only made a couple of themes in 2018 – and neither of them got released.
Despite the lack of new themes I updated every one of my existing paid themes at least once, most were updated 3 or more times. I also updated all my free themes on wordpress.org.
MasterWP.co
MasterWP has done gone from strength to strength. I've not really talked about it here but it's been a great project to work on.
Having a partner to work on the project with has really helped in terms of accountability. I suspect that if I wasn't working with Alex that it would have stopped after a few months. We are now almost at our 100th issue!
We've had the newsletter sponsorships sold out for months ahead. We're currently taking bookings from the end of March onwards. If you're interested you can take a look at our sponsors page.
We have over 3000 subscribers. We used to give exact numbers, and could have been closer to 4000 subscribers, but we actively prune people who don't read the newsletter. We decided we would rather have a smaller amount of engaged readers, rather than a larger amount of people who are disinterested.
Brush Ninja
At the start of 2018 I decided I would try to make a small project each month and see where they took me.
I started with Colour – a website colour analyser that looked at the colours used in a sites CSS and suggested colours that could be merged to improve consistency and simplify styles.
Then in February I remembered a project I had started in 2013 called Brush Ninja. At the time it had been too much for me to handle (it was going to be a social network with gallerys and ratings and all sorts), but I thought that if I simplified the scope it would be a neat second project.
Brush Ninja was published publicly in March, but I didn't make any more small projects after. Brush Ninja became the main project for the year.
It's had a great reception – particularly among teachers. You can see some of the animations artists have made on the Awesome Animations page. I also made a teacher resources page to explain to educators why Brush Ninja might be useful.
OneTwoThreeHappy
I've not mentioned OneTwoThreeHappy here on my blog but if you follow me on Twitter you may have seen me mention the site.
The project is one I have been thinking about on and off for years. Ever since I read Richard Wisemans book, 59 Seconds, and was introduced to the concept of Gratitude Journals – I've wanted to make a simple journaling app.
And since I also wanted to make something simple to learn ReactJS, I made this.
If you're a designer then I have a list of tutorials you can use to learn React.
Binary Moon
In 2018 I started blogging more often. I used blogging as a way to expand upon the longer notes I was writing for MasterWP. This slowed a down towards the end of the year, but I'd like to try to keep the momentum going, and publish at least 2 new articles a month.
Goals for 2019
Pro Theme Design
Over the years I have made a handful of themes that have never been published, including 2 last year, and I feel like I should do something with them. I now have a the seed of an idea for how I can make use of them, and I'd like to see that through and release at least 2 new WordPress themes this year.
Brush Ninja
The Mac app has sold considerably more than I had expected. And by that I mean more than 5 people have purchased a copy. Unfortunately I'm not yet earning enough to justify the time I have put into the project. But I think there's a lot of potential in it. And I love the fact it's being used to help educate the next generation. So I hope that with some extra love, and paid versions for Windows, Phones, and Tablets; that I will be able to earn a reasonable amount from the project – and so keep on improving it.
There are also some additional features I would like to add. The top one is an improved background image settings menu. Allowing more than just images from Unsplash to be used.
OneTwoThreeHappy
This works quite well enough as it is. But I'd quite like to make a premium smartphone version so that I can earn a little extra money, and add some additional more advanced features.
Make a Game
I have worked on quite a lot of video games in my time – in particular whilst working at Miniclip. As such this isn't something that's new to me. But it's been a while since I have made my own commercial game.
This year I'd like to make a new game, and hopefully have it become self sustaining.
Busy Busy Busy
So as you can see, I did more than I imagined, and I have a lot of things I would like to do this year.
My goal is to diversify. I love working with WordPress, but WordPress is evolving, and I need to evolve too. Creating projects outside of WordPress will hopefully provide me with a safety net should anything with WordPress not work out.
Let me know what you think on Mastodon, or BlueSky (or Twitter X if you must).