My trusty old smartwatch recently stopped working. It was a Garmin Vivomove HR, a minimal hybrid watch with regular watch hands and a tiny hidden screen that showed notifications and messages. It served me well for quite some time but unfortunately the hidden screen has stopped working and it would cost me as much to get it fixed as it would to buy a new one. So I decided to get a new one.
Looking for a new watch all I really wanted was a simple replacement that had three main features:
Phone notifications: so I don't miss calls/ texts
Step counting: so I can keep track of my daily activity
A long battery life: so I don't have to charge it every day
That's it! I don't need apps, or advanced health tracking — just the basics.
I feel like this should be a simple thing to find, I can't be the only person looking for a nice quality smartwatch that keeps me updated without all the extra fluff. But apparently, I am. I've spent hours searching for a watch that meets my criteria, and I've come up empty-handed.
When searching, I immediately dismissed all Apple and Samsung watches due to their high prices and short battery life. Although Fossil watches looked appealing, I came across multiple reviews mentioning issues with the watch face steaming up. Casio watches showed promise, but their limited notifications and unattractive styling didn't meet my preferences for a more elegant design. While Argos offered a range of Sekonda watches that seemed promising, all the reviews indicated that the battery life fell short of the claimed specifications.
After much consideration, I narrowed down my options to two watches: the Withings Scanwatch and another Garmin model. I was particularly drawn to the stylish appearance of the Withings, but it exceeded my desired budget, so I opted for a brand I was familiar with.
Eventually I picked the Garmin Forerunner 55 — a watch that is primarily designed for runners. It fits my needs surprisingly well, and I am enjoying having it, but I had to disable a ton of fitness tracking features that I'll never use just so that I could do the things I wanted. Plus I probably paid extra for all these extra features that I have switched off.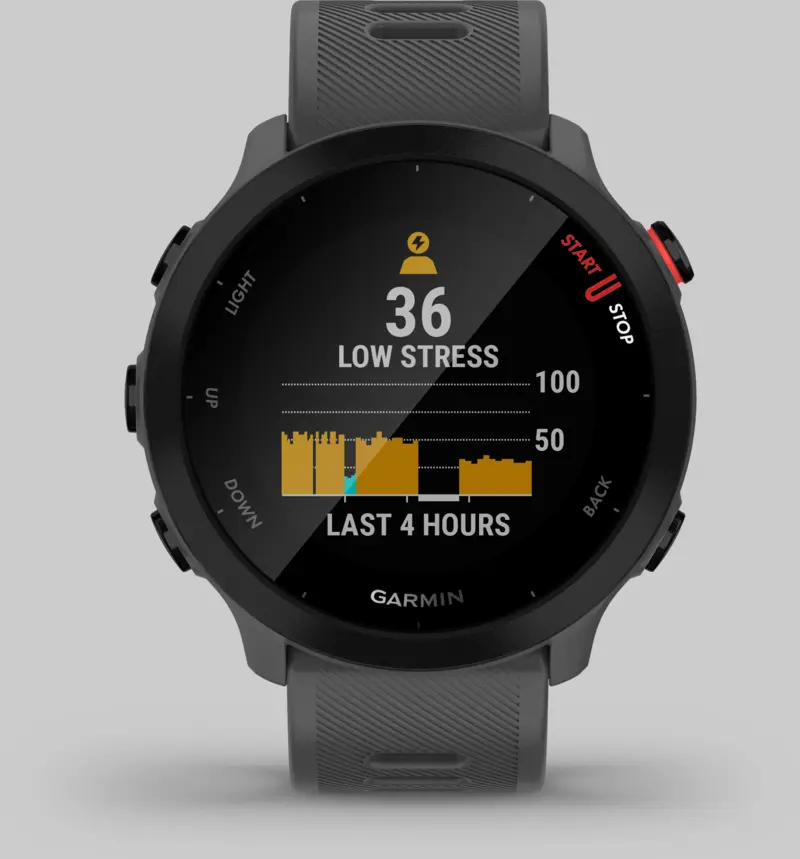 At least the battery is good, it's advertised as lasting 2 weeks, and shows signs of doing just that, possibly a bit longer.
I'm aware that there are cheaper alternatives out there like the Amazfit range but these watches were either too complex, or too basic, there was no middle ground. Plus, call me picky if you like, but having a reputable brand name behind my purchase gives me extra peace of mind when it comes to reliability.
Speaking of unexpected discoveries during this whole quest of mine — there's one feature on my new watch that I hadn't considered before: custom watch faces. They are more fun than I expected; although I have plumped for a minimal design with just the time and date on it. I'm actually tempted to try creating my own watch face design, but that's a project for another day.
Maybe one day companies will realize there is a market for straightforward smartwatches and provide us with something a bit simpler, or maybe they won't and I'll have to keep on using these all singing all dancing ones. Or maybe we will all end up plugging into the Matrix (or Apple Vision Pro) and won't need watches any more anyway. Who knows?
Let me know what you think on Mastodon, or BlueSky (or Twitter X if you must).