From Wikipedia…
French ratatouille may be served as a meal on its own (accompanied by rice, potatoes, or simple French bread), or as a side dish. Tomatoes are a key ingredient, with garlic, onions, zucchini (courgettes), eggplant (aubergine), bell peppers (capsicum), some herbes de Provence, and sometimes basil. All the ingredients are sautéed in olive oil.

Ratatouille is sometimes used as a filling for savoury crepes.
As well as being a tasty food stuff, Ratatouille is a delicious combination of all the treats Pixar can bring to the table. With every film they use all their knowledge and skill to make a wonderful story. It's becoming a cliche now, someone says it with the release of every film, but Pixar are, first and foremost, story tellers. They use their fantastic technical knowledge to bring to life lovely, beautifully realized characters but the focus is always on the story.

Ratatouille has an unusual premise – it's the story of a food-loving rat named Remy. He has a hyper-sensitive nose and instinctively understands what foods work together so when he gets the chance to help the garbage boy of a top French Restaurant, Linguini, become a chef, he grabs the opportunity with both paws.
Remy and Linguini, the garbage boy learn to work together and become fantastic chefs in the hope that they can earn the approval of the other kitchen staff and also win over Anton Ego who is a slightly evil food critic.

At the helm this time is Brad Bird, the man behind the wonderful Incredibles and Iron Giant movies. I really hope he continues to work for Pixar as I think it's a perfect medium for his skills. Brad actually took over the production of the film from Jan Pinkava who had the original concept, but his influence clearly shines through.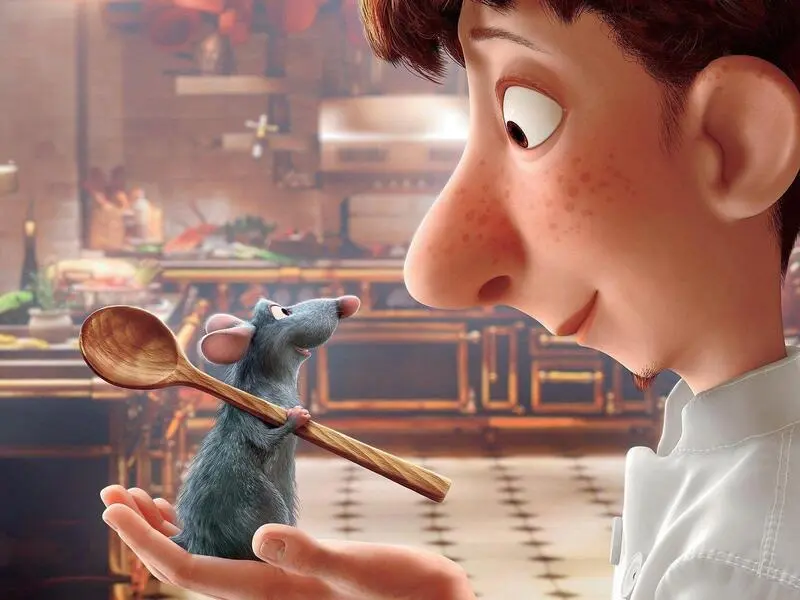 The film is wonderful, constantly twisting and turning in new directions – serving up many varieties of food-based comedy with a classic Pixar heartwarming story at its core.

Ratatouille oozes quality from every pore. The characters and environments are scrumptious, and the food in particular looks almost good enough to eat. The artists at Pixar studied cookery with top chefs and had a chef in-house to give advice, and it shows. Technically, the food is a marvel too – the liquids and syrups that are traditionally one of the harder things to create in 3D look lovely, and almost had me fighting my way to the front to lick the screen.
I don't often gush about a film in this way, but Ratatouille truly is a treat and I can and will recommend it to everyone. I loved it all, and await Pixars next treat eagerly. It's still not out for a couple of months in the UK; I was very lucky to be invited to a press screening, but I'm sure there are people from other countries reading this who have seen it, so I'd love to know what you think.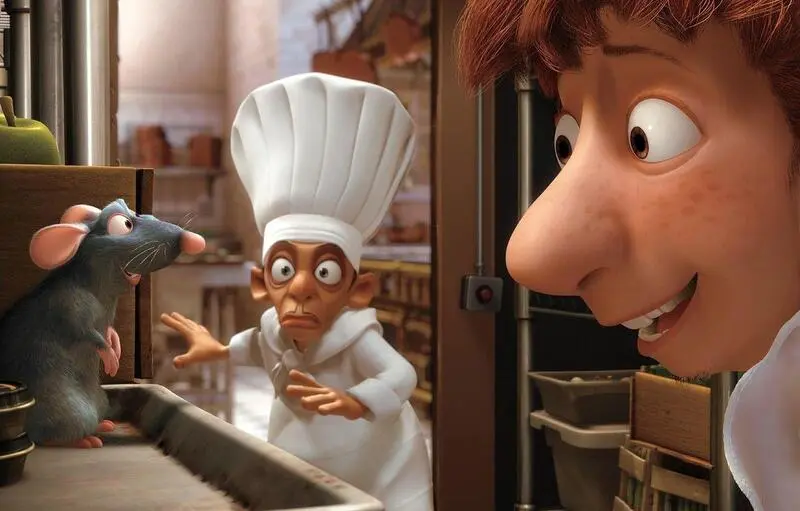 Let me know what you think on Mastodon, or BlueSky (or Twitter X if you must).