The festive season is upon us and your loyal readership is distracted by Christmas and all the associated fun and stress. Usually your blog posts are a welcome relief from the everyday slog that is the working week, but now that the holidays are approaching, your reader's priorities have changed. People are not looking for a relief from the slog–they are looking for ways to get things done. To compensate for the changes in attitudes over the holiday season, you should change your blog.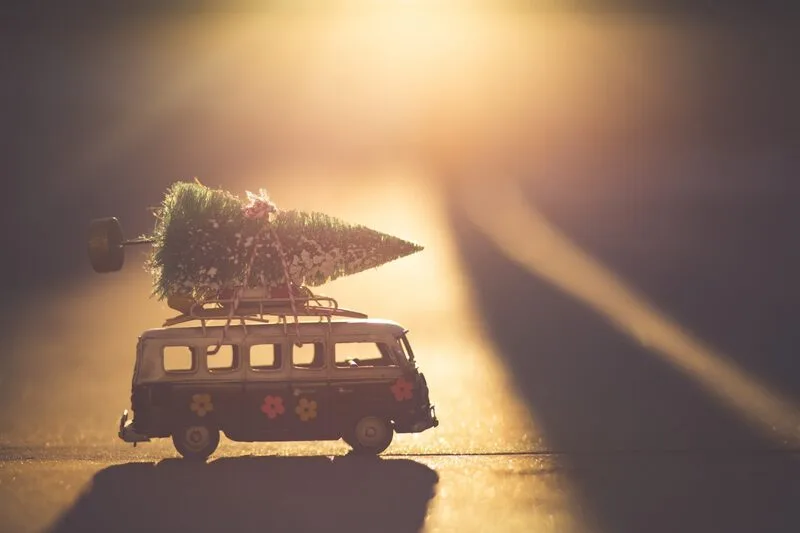 1. Offer Seasonal Tips and Advice
No matter what your website is about, there is always a way to integrate the festive season into it. You should look for seasonal related tips and advice that you can give related to your blog's niche. Even if your blog is on the topic of precious metals, you can write posts about how the winter frost may make some metals more brittle, explain how many reindeer a sheet of precious metal can hold. Some blog niches are easier to convert into seasonal themes, such as cookery blogs and decorating blogs.
2. Schedule Fresh Content
Schedule some content to be published whilst the office is closed. Scheduling stuff is not only good for keeping your blog posts published on a consistent basis, but is also good for publishing content outside of office hours. It's a given that your readers are going to be busy during the holiday season, but what bloggers often forget is that they are going to be busy too. With a scheduling tool you could write all of your blog posts in advance, and let the scheduling tool worry about them being published during December.
Personally I have had a lot of success with the Automatic Post Scheduler WordPress plugin and use it on a number of my blogs.
3. Give Your Readers Less to Read
Too many blog posts that are under three hundred words is probably not going to do your ranking on the search engines any good, but this does not mean that you are not allowed to create smaller blog posts upon occasion. That occasion should be around the holiday season. If people log on to look at your blog post then they are probably not going to be in the mood to read a weighty post, so make it a short and sweet one.
This is also the time of year to lighten the tone. If you fear that this will affect the credibility of your blog posts then you should explain to your readers than you have made it a little more light-hearted and fun because of the holiday season.
Note: I do see the irony in this longer than average blog post in the run up to the holiday season!
4. Prepare Seasonal Messages for Your Social Networking Channels
The social networks are so interactive that just a few seasonal messages can stimulate a massive response. Prepare a few seasonal messages for Twitter and Facebook – and add your thought for the day, and your response rate will be higher than ever as people clamber to send their season's greetings back to you. It you create a few messages that are a little more poignant than the usual "Merry Christmas" message then you will find that you get a far larger response.
5. Ask for user contributions
Ask people if they have any seasonal messages that they feel are important. Tell people that they can submit anything and you will publish it in their name. You can have people submit their thought for the day or send messages for loved ones. It is a nice little thing to do over the holiday season, and it guarantees you some traffic as people come back to find out if their messages have been added to your blog post.
Bonus Tip
Most of all – don't forget to take some time off for yourself. Running a website is really hard work – so it's good to have some time to relax with the family and take some time away from the computer.
Let me know what you think on Mastodon, or BlueSky (or Twitter X if you must).