Ok – I know we're almost a month into 2011, but I wanted to make a record of my plans for the coming year.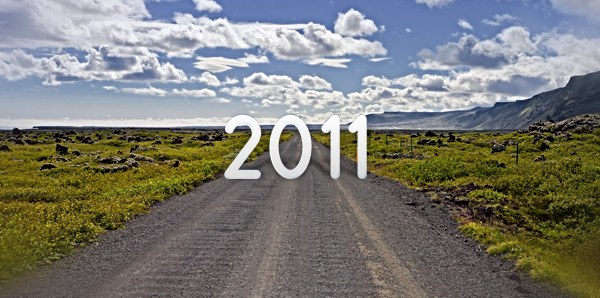 Last year I did quite well with my plans. The best news was that, at the end of July, I got married to my lovely wife, Jo.
I did more social networking type things (on both Twitter and Facebook). Twitter was my focus last year, and I think it's doing quite well. This year I would like to spend a bit more time on Facebook and building up a presence there. I have already started with Pro Theme Design and WPVote fan pages, and will be working on one for Binary Moon and Veggie Advisor soon.
WPVote, and it's accompanying theme, Nominate, were released on schedule, and did really well. Once I got some feedback from real users the theme was changed and improved considerably, making it much more flexible than it was – and in turn improving WPVote.com itself.
Unfortunately I only released 2 new premium themes last year. They were Accumulo, and the previously mentioned Nominate. I hope to better that this year and release at least 4. I've already got the first out the door, Meteora, have 2 more in development, and 2 dozen planned :).
The free themes simply didn't happen. I was too busy with my wedding, and with work so was unable to work on those as I had hoped. I don't know if I will get to work on them this year or not but I would certainly like to.
I certainly did a lot more blogging last year with a lot of articles about WordPress and web development, including a whole series on TimThumb.
The one new site I mentioned at the end of my list is now released and doing quietly well. The site is Veggie Advisor, a news and reviews site for UK vegetarians. Jo really seems to have a knack for the community building side of things, and I think she's enjoying working on something she is passionate about.
This year I simply want to do more of the same. I will be doing more WordPress, helping Jo out with Veggie Advisor, and would also like to do some iPhone development (a game or two would be fun!). Finally I think this will be the year I attempt to buy a house!
Let me know what you think on Mastodon, or BlueSky (or Twitter X if you must).