When I was 13 I saw Toy Story at the cinema – and I instantly knew that 3d art was what I wanted to do. I had always been a doodler – I liked drawing cartoons and inventing things. I was also a lover of computers – so seeing Toy Story, discovering that I could combine the things I enjoyed the most (and get paid for it!) – I knew what I wanted to do.
So, everything from then on was targeted towards 3d art and animation.
Anyone who knows me, or who has read this blog, knows that things didn't quite work out. I went to university and studied digital art – specialising in 3d art. My passion turned towards interactive 3d art and I wanted to work in video games – but I just wasn't good enough – so I turned to my other computer design hobby, web design, and have since done reasonably well at that.
But I still love 3d art. I posted about my old 3D art portfolio a few weeks ago, and I've been dabbling on and off for the last month or two.
Recently I had one of my 3d models printed.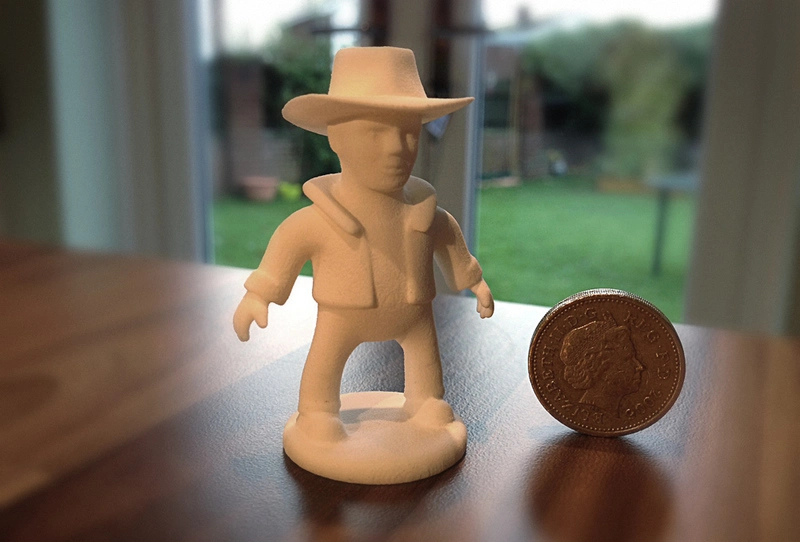 The model is of Dr Carter – an Indiana Jones style figure – that features in a number of games on Miniclip.com (I made 2 of the games he's in 🙂 – Cave of Despair and Wheels of Salvation).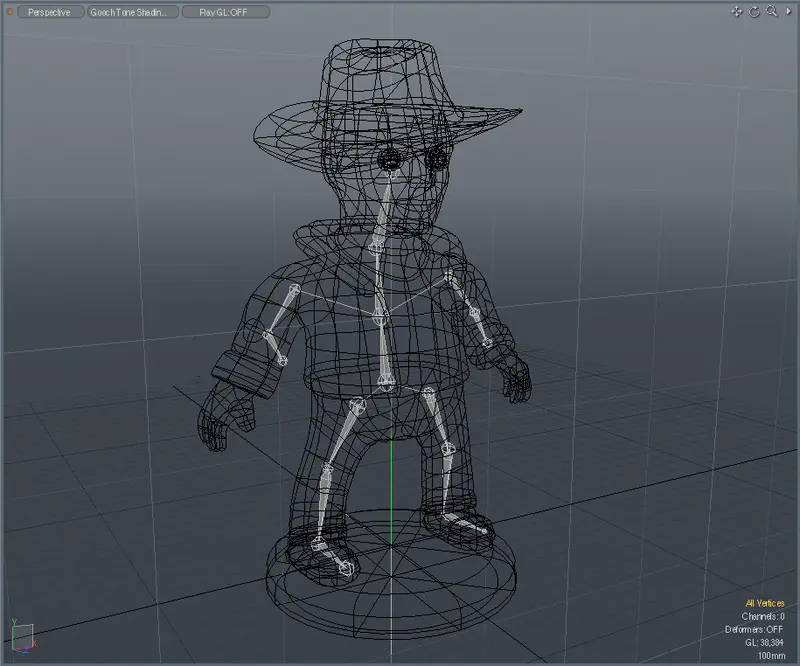 3d Printing is growing rapidly. There's so much potential with it, for more than just artworks. I was reading recently about how doctors were doing 3d scans of patients and then printing the scans so they could examine the problems more easily – it seems it was cheaper and quicker than the current methods used. Not only that, apparently there are experiments going on to do with 3d printing real human tissue.
It's the stuff of science fiction but it would be amazing if this became reality. Even small things like creating replacement parts for things that are no longer made. When it comes to 3d printing there's potential pouring out of every orifice.
Anyway I'm hoping to spend some time doing more of this stuff (creating artworks and jewellery – not body parts).
Have you experimented with 3d art or 3d printing? Do you have anything to show off?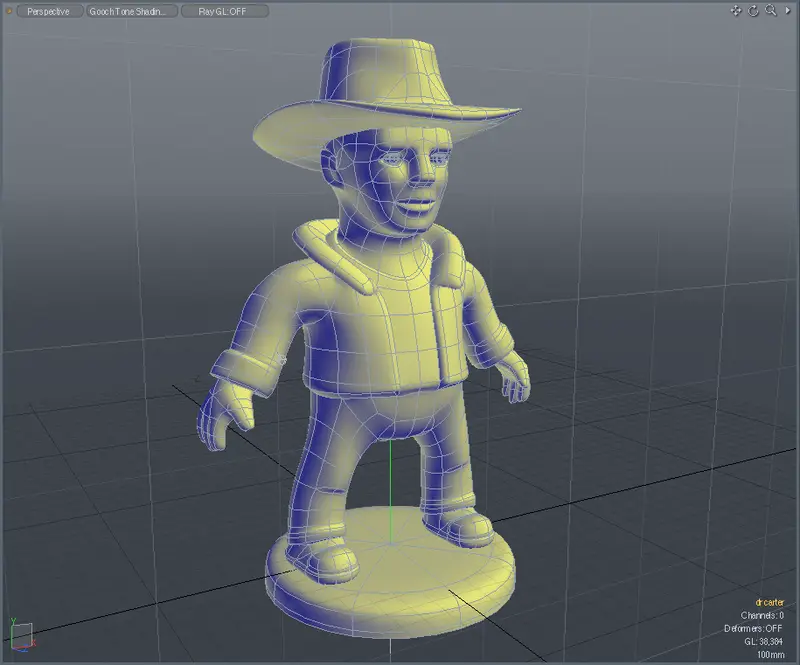 Let me know what you think on Mastodon, or BlueSky (or Twitter X if you must).